LMP1 exit made Porsche 2018 Le Mans GT campaign viable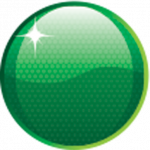 Porsche says that it could only commit to a four-car GT effort in next year's Le Mans 24 Hours after quitting the LMP1 class.
Porsche recently announced that it would field a quartet of 911 RSRs in the GTE Pro class in next year's twice-around-the-clock race around la Sarthe, including an entry featuring outgoing LMP1 driver Earl Bamber.
The German manufacturer left the top class of the World Endurance Championship after deciding to enter Formula E in 2019/20, but Porsche Motorsport's GT boss says that the all-electric championship was not the only reason.
"When we made a decision to change our top sporting category, part of the idea was to allow us to strengthen our commitment to GT racing," explained Frank-Steffen Walliser to Autosport.
"That includes Le Mans, but also our customer programmes in GTE and GT3.
"We would not have been able to do that if we were still competing in a more expensive category like LMP1."
Porsche is bringing the US Core autosport team over from the IMSA SportsCar Championship to field a pair of rear-engined 911 RSRs at Le Mans alongside the WEC squad.
The marque will also enter a factory team in the Blancpain GT Series Endurance Cup and has made a full-season commitment to the Intercontinental GT Challenge, which links four big GT3 enduros around the world.
Walliser revealed that a number of different options had been under discussion for its expanded Le Mans campaign with the 911 RSR.
"We discussed three or four cars," he said.
"If it is three, do we add an extra car to the existing team or bring one car from the USA?
"That would have been a compromise either way, so it made sense to bring the full US team and do four cars."
Porsche has reshuffled the driver line-ups across its GT programs in the wake of its withdrawal from LMP1.
Outgoing P1 drivers Nick Tandy and Earl Bamber return to the IMSA ranks in the GT Le Mans class, while newcomer Gianmaria Bruni moves to the WEC after half a season in North America in 2017.
Walliser said it was always the intention to place Bruni in the WEC after his recruitment from Ferrari and described his half season in IMSA this year as an "bridging program" after a period of gardening leave.
Porsche's factory Le Mans 24 Hour line-up
| | | | |
| --- | --- | --- | --- |
| 911 RSR #91 | Gianmaria Bruni | Richard Lietz | Frédéric Makowiecki |
| 911 RSR #92 | Michael Christensen | Kévin Estre | Laurens Vanthoor |
| 911 RSR #93 | Earl Bamber | Patrick Pilet | Nick Tandy |
| 911 RSR #94 | Timo Bernhard | Romain Dumas | Sven Müller |