Evans says Jaguar still needs to improve race pace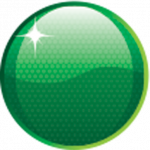 Mitch Evans says that Jaguar needs to improve its race pace in order to make the most of its newfound qualifying speed.
Evans took Jaguar to its first Formula E podium in Race 2 of the season-opening weekend in Hong Kong, after original race winner Daniel Abt was disqualified.
The New Zealander also gave Jaguar its first superpole in qualifying for Race 2, a significant turnaround after the British marque finished last in the teams' championship in its debut season in 2016/17.
Though Evans claimed the Valencia pre-season test had given him confidence the team had good one-lap pace, he admitted the extent of its improvement meant "we really have to focus on making sure we can convert that into a better race."
"We have been quick out of the box, especially over one lap," Evans told Autosport.
"I'm very happy with the car over a lap, we seem to be obviously one of the benchmarks.
"There's still a bit more work to do, especially in the race stuff.
"It is not quite there over the race distance but we will work on this.
"There's speed in the car, we are just going to try to extract it for a whole race stint."
Evans lapped a few tenths slower on average than those who finished ahead of him (Abt, Felix Rosenqvist, and Edoardo Mortara) and had a poor final lap of both stints.
He stressed that Jaguar was "not really struggling" in race trim but admitted it could look more exposed "in comparison to where we are in one-lap pace."
"Audi are looking strong, Mahindra have the race pace and are probably quickest as well," said Evans.
"That is where I am comparing to, that is where we want to be too.
"If we can put that qualifying speed into race pace we would be in really good shape."
Jaguar's unexpected podium, plus Nelson Piquet Jr's fourth place finish on his Jaguar debut on Saturday, means it has already matched its points tally from 2016/17 after just two races.
Evans said the team was now comparing itself to the leading outfits for the first time.
"That has really come from our one lap pace because we are really mixing it with them, if not even a little bit quicker," he said.
"Our expectations and goals have slightly changed, but those top guys are our comparisons at the moment.
"I really hope we can continue that. It is a really good feeling to be hearing P1 and P2 on the radio and really be fighting.
"I put many of these good laps together last year, but it didn't look as flattering on the results sheet.
"Now we have a good package and I am looking forward to what the championship holds for us."
Race 3 of the season takes place in Marrakesh, Morocco on January 13.