Vettel: Some F1 races will be boring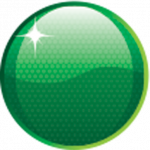 Sebastian Vettel believes that Formula 1 observers need to accept that some races will be exciting and some boring.
Vettel's comments come amid revelations from tyre supplier Pirelli that the 2017 season featured a record low number of passes for the DRS era.
There were only 435 passes this year, a reduction of 49% from the 866 of 2016 when there was one more race.
"Wishes for next year is that everybody calms down," said Ferrari's Vettel.
"Some races are boring, so what? I don't see the problem in that.
"I don't think we need another record, another record every race, to have more overtaking and more overtaking.
"It's true that (difficulty in) overtaking sometimes, especially if you're behind and you're fast and you can't get past for those reasons, it annoys you.
"But then again if you make the move there is a massive reward inside the car, sometimes out of the car.
"What I want to say is that overtaking should be an achievement and not handed to you.
"Sometimes just relax and calm down and accept a boring race or a boring two races in a row and then there will be another great race after that and another one."
Following the dramatic changes to the F1 aerodynamic regulations, drivers have found it tougher at certain circuits to follow other cars and get close enough to pass.
"I think Seb's right in some ways, that's just the way it is and that's the way some tracks are laid out," said Red Bull Racing's Daniel Ricciardo.
"I think the wider cars and all that look great and they've given us more downforce and grip but when they take up more space on the track you have less clean air to try to find so it does make following harder so that one is good and bad."
Lewis Hamilton hopes tweaks can be made so that the possibility of overtaking increases, as he believes that will improve the show.
"On the racing side, I hope moving forwards, overtaking gets easier," he said.
"Not easier, but being able to follow each other is really what the sport needs.
"The more overtaking the more fun it is for people to watch."