Maserati looking at entering Formula E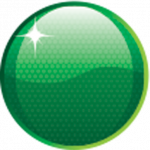 Maserati could be the next manufacturer to enter Formula E, though it has not held formal talks with the championship so far.
Maserati's parent company Fiat Chrysler Automobiles (FCA) indicated that it was open to joining the all-electric championship when its CEO Sergio Marchionne revealed that Ferrari had considered Formula E.
Marchionne even stated that Ferrari "need to be involved in Formula E" in March this year, but subsequently said that any FCA entry would be another of its marques.
Those marques include Alfa Romeo, Chrysler, Dodge, Fiat, and Maserati, with the latter now the clear favourite should the company step up its interest.
It strengthened its position in Formula 1 for next season by tying up Alfa Romeo with the Sauber team, which uses Ferrari engines.
Rumours linking Maserati to F1 in a similar arrangement with the Haas team are wide of the mark but a Maserati Formula E programme is possible, according to reports in Autosport.
Marchionne was asked at the Alfa-Sauber launch about Maserati and FE, and replied, "We observe, we're looking at it."
It is understood that FCA has not made formal contact with FE, and series CEO Alejandro Agag's message remains the same.
"I haven't spoken to Mr Marchionne but would naturally welcome his group into Formula E whenever the time becomes right for them," said Agag.
Formula E will expand to 12 teams in 2019/20, when Porsche and Mercedes join.
The series will not go beyond that number, which means any Maserati entry would need to be in conjunction with one of the current participants.
Techeetah and Dragon Racing are the only teams not presently linked to a manufacturer.
While Techeetah may take over from Virgin Racing as the DS works team, it would still leave only two available independent outfits.