Kaplan, Bates take Adelaide Rally honours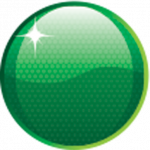 Adam Kaplan and Aleshia Penney claimed a comfortable victory at the Shannons Adelaide Rally.
The pair, driving a Mazda RX-7 running a tribute livery to Australian Motorsport Great Allan Moffat, led from the outset and won a majority of the stages en route to a winning margin of 1 minute 14s.
Kaplan and Penny beat home the closest fight of the rally the fight for the final two steps on the podium.
Oscar Matthews and Darren Masters finished second, replicating their result from the 2016 event.
They edged out the Matt Selley/Hamish Mckendrick Hartage H35 by just 21.7 seconds following a battle that remained that close throughout the entire event.
Selley had held second place throughout the first day and a half however a remarkable second-half of the rally saw the flying Toyota overhaul the German thoroughbred for second.
In Modern Classic, Rally legends Neal Bates and Coral Taylor ultimately won their tight battle with Ben Calder and Steve Glenney after three days of the pair being almost completely inseparable.
Driving his classic ARC-winning Celica, Bates' withstood attack after attack from Calder to ultimately edge out a narrow 46 second margin by the end of the final stage.
The iconic Celica was also the fastest car overall in the rally, their total time of 44 minutes 27.8 seconds, the fastest of all cars entered.
Against the high-powered Rally Machinery, David Heaton and Caleb Ash secured third in class in their Ford Focus RS, while Stuart Bowes and Jeremy Browne (Celica GT4) and Richard Lovell and Bernie Webb (Subaru) completed the top five.