Jean Todt re-elected as FIA president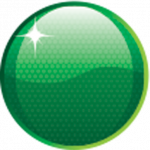 Jean Todt's re-election as FIA president has been formalised at the governing body's General Assembly in Paris.
Todt stood unopposed and will therefore have served as president from 2009 to 2021 by the time his third term, the maximum allowable by the FIA, runs out.
Having received unanimous support by a show of hands, Todt said, "It is gratifying to have such universal support.
"I would like to thank all of the member clubs of the FIA for their support.
"I see this as a validation of the direction the FIA has taken under my leadership, and as encouragement to continue the programme we have pursued over the past eight years."
The FIA says Todt's final term in office will focus on three key areas, namely "innovation, advocacy and the development of a strong network of mobility and sport clubs".
Todt added, "Innovation is essential if the FIA is to continue to improve and take its rightful place in the world as the leader in mobility and motorsport development.
"To encourage this, we propose to establish an FIA Innovation Fund.
"Our clubs are the largest consumer organisations in their country and their 80 million road-user members make the FIA one of the largest global consumer bodies."
As well as continuing his push for road safety across the globe, there will be a key focus on improving mobility.
"This is important because while the future of mobility is exciting, it also holds many challenges, and it is our duty to help shape it," he said.
"We will have to deal with increased congestion in all our major cities, with the introduction of autonomous vehicles, the growing cost of mobility and with the development of new technologies in developed countries.
"We need to influence the direction these developments take in order to ensure acceptable outcomes for all.
"My ambition remains for our Federation to continue to strive to be the best it possibly can – stronger, smarter, more secure, more professional and globally respected."
Todt also announced a restructured team with Brian Gibbons, who has acted as FIA deputy president for mobility since, taking over from Nick Craw as president of the FIA Senate.
Thierry Willemarck leaves his role as president of Region I of the FIA to replace Gibbons, while Graham Stoker continues as deputy president for sport.