Horner predicts two more years of falling revenue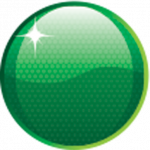 Red Bull Racing Team Principal Christian Horner suggests reductions in Formula 1 prize money may continue for two more years before recovering.
Total prize money paid by Liberty Media to teams was cut by USD 43 million in the most recent quarter compared to 2016, which CEO Chase Carey attributed to greater investment in the championship.
The development nevertheless caused concern within the paddock, though Horner suggested that he would be happy to take a short-term fall in revenue in exchange for longer-term benefits.
"You have to invest in the business to accumulate and I think Liberty has had a big learning year," he said.
"They have done a season now, they have applied the right specialists in the right areas, and they are forming their game plan for 2021.
"It's very easy to criticise on head count or spending, and it is just a different mentality to how Bernie (Ecclestone) operated.
"Bernie ran a very tight closed shop. He was the marketing department, he was the sales department, and it was very much a one man show.
"Liberty, having acquired the business, have put a structure in place. They're looking to put a bit more analysis into the future as well, and there is a cost associated with that.
"Inevitably there will be an investment which will have an effect on 2018 and probably even 2019, but you would expect to see a return for sure two years down the road."
Horner is convinced F1 needs a promotional boost to attract new sponsors.
"To attract sponsorship you've got to have an attractive product, and unless you have got an attractive product sponsors don't come," he said.
"There's a lot of cars out there.
"We have been able to attract great brands because of what we do off track as well as on track and I think F1 is not in anywhere near as rude health as it was 20 years ago when teams were making profits. There were some great brands on the cars.
"You only have to compare an end of season driver photo from 1997 to '17 and you will see the volume of companies involved is significantly less.
"We have to create a more attractive show to draw in sponsors that offer tremendous value from what F1 is."
Asked how the current situation compared to the circumstances teams faced in the wake of the global financial crisis of nearly a decade ago, Horner said, "I would say it's harder now because there's more choice as the world evolves.
"There are more platforms and the product we have at the moment isn't fantastic.
"A race like (Abu Dhabi) is not the best advert for F1. We're better than that. F1 is better than that.
"Okay, it's only one chapter in 20 and there has been some great racing this year, but you've always got to learn."