Webber inducted into Australian Motor Sport Hall of Fame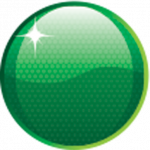 Mark Webber will be inducted into the Australian Motor Sport Hall of Fame presented by Speedcafe.com during next year's Australian Grand Prix weekend.
Webber is the first of two 'advance' inductees for 2018 and will be the 52nd person to be honoured in total.
He will join fellow Formula 1 legends Sir Jack Brabham and Alan Jones, and stars of other disciplines such as Mick Doohan and Peter Brock, in the Hall of Fame.
"For me to join the list of other inductees is very, very special," said Webber.
"Obviously the list includes a lot of heroes of mine.
"I got lucky. I managed to get myself over there (Europe) and got a pretty good go at it.
"I had some pretty good people around me and everyone that has success has that story.
"It is great to be recognised for your efforts, clearly.
"99 percent of my racing was done overseas and I am proud of that, but it is nice to be recognised for what we achieved and some of the results along the way.
"I am honoured, there is absolutely no question about it."
The man who has come to be known as 'Aussie Grit' cut his teeth for several F1 seasons with Minardi, Jaguar, and Williams, before finally tasting victory with Red Bull Racing in the 2009 German Grand Prix.
Born in the New South Wales town of Queanbeyan, near the Australian Capital Territory border, Webber raced karts and Formula Ford before moving to Europe full-time in 1996, when he finished second in his rookie British Formula Ford campaign.
Webber finished fourth in the 1997 British Formula 3 Championship before joining Mercedes' campaign in the FIA GT Championship.
While he and Bernd Schneider combined to finish runners-up in the 1998 season, two spectacular flips during the lead-up to the 1999 Le Mans 24 Hour saw Webber split with the German marque and head back to open-wheel racing.
He moved to the Formula 3000 championship, one step below F1, and finished third in 2000 and second in 2001, initially earning a test driver role with Benetton before then-new manager Flavio Briatore helped to place him in Formula 1 in 2002 with Minardi.
Webber's debut with the likeable, but perennially struggling team, which had just been bought by Australian aviation magnate Paul Stoddart, was a thoroughly memorable one.
After a first-corner crash wiped out a number of front-runners, he took the Minardi to fifth on the streets of Albert Park, the team's best result since 1994.
Webber saw out the season with Minardi before two frustrating years at Jaguar, and two seasons at Williams.
He moved to Red Bull Racing in 2007 and eventually had his breakthrough win in 2009 after 130 races.
Webber would go on to win nine F1 races in total, including the Monaco Grand Prix in 2010 and 2012, and finished third in the championship on three occasions (2010, 2011, 2013).
He began his final chapter as a driver in 2014, stepping back into sportscars, this time with Porsche.
While a Le Mans 24 Hour victory eluded him, Webber teamed with Brendon Hartley, and Timo Bernhard to win the 2015 World Endurance Championship.
Webber has become a highly-respected personality within the sport and is sought-after as a pundit, while also continuing to serve as an ambassador for Porsche.
The Australian Motorsport Hall of Fame induction gala will take place on the Friday night of March 23 at the Melbourne Convention and Exhibition Centre.
A limited number of tickets for the black-tie affair are available to the general public; CLICK HERE for more information.
VIDEO: Mark Webber on his Australian Motor Sport Hall of Fame induction