Vettel vows to 'be wiser' in future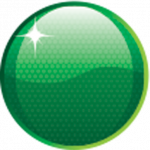 Sebastian Vettel says that he will strive to be "a bit wiser" in the hope of improving his results in the next Formula 1 season and beyond.
Vettel led the championship at the summer break but finished the season runner-up to Lewis Hamilton.
The German's former team-mate Daniel Ricciardo attributes what is Hamilton's fourth world championship to the Mercedes driver's ability to keep a cool head.
In the Singapore Grand Prix Vettel lost a potential win when he aggressively defended from pole at the start and caused a crash, while in Azerbaijan he lost a victory when he was penalised for veering into Hamilton behind the Safety Car.
Asked if he enjoyed racing Hamilton this season, the Ferrari driver, who was speaking at an event to open the FIA's new Hall of Fame in Paris in which he was inducted, said, "Yes, definitely.
"There is no doubt about his skill and his speed. He's very quick and he doesn't do many mistakes.
"Jacques (Villeneuve) said (Michael) Schumacher was the best one and the hardest one to fight against.
"It's exactly that, if you fight against the best, it elevates you onto the next level.
"A lot of the things that I did back then, they were right, but today thinking a bit different or just a bit wiser, I hope so, will allow me to do better."
FIA president Jean Todt praised Hamilton, who did not attend the event, as a "great champion" but would not be drawn on whether he felt the Briton could equal Schumacher's record tally of seven world championships.
"We admire him and what he has done," said Todt. "It's a combination of a man, team and machine.
"He had the best combination to be able to achieve that and use his natural talent. How many years he would like to do that? We don't know.
"One day you wake up and you feel it's time to do something different. Maybe he will not feel that. But I wish him well."