Suzuki's winter errors cost nearly whole season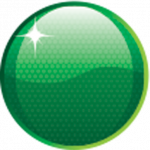 Suzuki MotoGP boss Davide Brivio admits that his team needed most of the 2017 MotoGP season to make up for mistakes made in winter testing with an all-new rider roster.
Andrea Iannone and rookie Alex Rins rode for Suzuki this year after the team cut Aleix Espargaro and saw Maverick Viñales snapped up by Yamaha.
While Viñales delivered victory in Great Britain and three other podiums in 2016, Suzuki's best result this year was fourth.
Furthermore, its manufacturers' championship points haul plummeted from 208 in 2016 to 100 in 2017.
"Hopefully next year we will be able to put everything together," said Brivio.
"The riders have experience of the bike and the bike should improve.
"I would say we take this difficult season as an investment for the future.
"It's been interesting because we learnt a lot, we went through very difficult moments.
"We changed both riders, and this probably affected some of our decisions during the winter, technical choices.
"But at the same time we spent most of this season to recover from this problem.
"Also we learnt, we were forced to explore various areas where we could improve the bike.
"Looking at next year we will try to put everything together, try to improve the areas where we were weak this year.
"Hopefully we should have a better package for next season."
Despite an unsuccessful 2017, Brivio insisted he did not regret changing both riders and has no qualms about keeping Iannone and Rins for 2018.
"Andrea is a rider capable of scoring podiums and getting great results, and I think he can do if we can fix all the problems," Brivio added.
"Alex Rins, we try to grow a potential rider for the future, which I believe he is.
"I'm happy about the choice, we just now have to make everything happen."
For 2018, Suzuki has regained the technical concessions it lost after 2016, including unrestricted engine development and unlimited testing for both Iannone and Rins.
Sylvain Guintoli, the 2014 World Superbike champion who replaced the injured Rins in three MotoGP races this year, has been strongly linked with a test rider role and wildcard outings next season.
Iannone hopes Guintoli's deal happens as he believes Suzuki and the other Japanese manufacturers lose out from not having European test riders.
"It's definitely important to have a test rider in Europe," said Iannone.
"Sylvain is a very experienced rider and we surely need him because we cannot do all the tests we would like."