Porsche and Audi to talk Formula E co-operation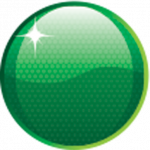 Volkswagen Group manufacturers Porsche and Audi will meet soon for talks on their level of co-operation when the former joins Formula E.
The sister makes spent three years competing against each other in the World Endurance Championship LMP1 class before Audi quit in order to focus on Formula E.
Porsche has since emulated Audi and will join the all-electric championship in 2019/20, prompting the two parties to plan out if and how they will have a relationship in Formula E.
Audi Motorsport boss Dieter Gass explained that the conversations have not yet taken place but "it's better rather soon so you know where you are and what to do – I wouldn't take it too relaxed."
He said the manufacturers needed to outline "how you're going to work in a championship together."
"It is important at least to set out the rules, at least," Gass told Autosport.
"You can save a lot of money if you have some areas of co-operation.
"Both brands are doing it to show their level of technological competence and to win the races.
"You don't want to use exactly the same car, you still want the competition, but I think it's worthwhile having the conversation and agree how to proceed."
Gass described the two brands' WEC relationship as "completely separate" and said the different concepts, with Audi running a diesel engine and Porsche a petrol, fostered a "very, very strong feeling of competition."
He said that it was impossible to say which areas of crossover, if any, would be targeted in Formula E.
"That is really taking it a little too far at this stage," he said.
"You need to start talking which so far we haven't and then you need to see what you do in common.
"Simulation is maybe a good example because track maps you might be able to pay that only once and use it with both teams.
"It is not giving away anything, but still saving money."
Porsche had looked at supplying some engineers to the Dragon Racing team to gain technical knowledge ahead of its own works entry, but that failed to materialise.
Gass suggested it was unlikely Porsche would embed "spectators" in the Audi garage to learn the series.
"That's always a bit difficult," he said. "If you're running an operation, to have someone there, I don't think it would help them a lot and it's more an obstacle for us."