Massa gets Brazilian Stock Car drive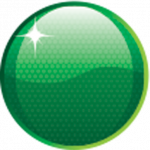 Felipe Massa will debut in the Brazilian Stock Car championship's 'Race of Doubles' next year.
Massa will share a car with five-time champion Caca Bueno in the 2018 opener at Interlagos on March 10.
Now retired from Formula 1, he will line up with Cimed Racing for the only two-driver race of the season.
The event, which opened the season from 2014 to 2016, returns to the Stock Car calendar after being absent in '17.
It will be the first time Massa has competed in a Brazilian championship since 1999.
"I am honoured by the invitation and will be very proud to make my debut in Stock Car in double with the greatest champion in activity and my great friend, Caca Bueno," said Massa.
"Cimed Racing, as the current two-time champion, is the ideal team to face a challenge like this, in an extremely competitive championship."
Other guest drivers who have competed in the so-called 'Race of Doubles' include Jacques Villeneuve, Nelson Piquet Jr, Lucas di Grassi, and also Mark Winterbottom and Dean Canto.
"The Race of Doubles is one of the great moments of Stock Car and sharing the car with Felipe, after all the joys that he has provided us in F1, will be very gratifying," said Bueno.
"It is a name that brings even more international visibility to our category and will certainly bring an even greater responsibility to start 2018 with many achievements."