Ferrari tells Giovinazzi he still has F1 future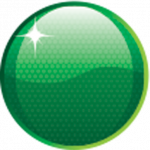 Ferrari has told Antonio Giovinazzi that he has a future in Formula 1 despite being overlooked for a seat at Sauber in 2018.
Giovinazzi had been considered for a step up to the Swiss squad, now known as Alfa Romeo Sauber, but Marcus Ericsson ultimately held on to his drive.
That leaves 23-year-old Italian Giovinazzi facing another year of just a few Friday practice outings to keep him on the F1 radar.
However, Ferrari President Sergio Marchionne has made it clear he still believes Giovinazzi will get a race opportunity in the future.
"Giovinazzi is a good guy, and it's just a question of time. He should get his chance," said Marchionne.
"He will be Ferrari's third driver and he has a program of testing with Sauber.
"We understand his desire to race, but at the moment there are no vacancies.
"The agreement with Sauber is a way to find an outlet for the youngsters in our Driver Academy, and it will take time to streamline this system."
Giovinazzi contested two grands prix for Sauber at the start of 2017 when Pascal Wehrlein was injured, and later had seven Friday practice runs with Ferrari customer Haas.
An opportunity could arise if Charles Leclerc, who did earn promotion into F1 with Sauber, moves up to Ferrari in 2019.
Kimi Raikkonen only agreed a one-year extension to his contract for 2018 and, having had an inconsistent 2017 season, he will need to impress more next year if he is to justify another deal.
When asked if Leclerc could be a possible replacement for Raikkonen in 2019, Marchionne said, "Leclerc has been asked to give his best to the Alfa Romeo Sauber project in 2018. Then we will see."
Marchionne said he was not raising expectations of Sauber too high for 2018 despite its increased budget and higher engine specification.
"The power unit will be 2018 and there will be two talented young drivers," he said.
"The first year of collaboration cannot have very high expectations, but we want to grow and improve."
Marchionne confirmed at the launch that Alfa Romeo was making a financial contribution to the team, but denied suggestions that the move was a first step to a takeover of Sauber.
"We have not discussed this possibility," he said.