WTCC change to TCR regulations approved by FIA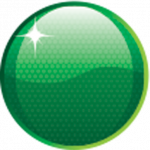 The World Touring Car Championship will become the World Touring Car Cup next year as part of a switch to TCR regulations.
TCR regulations will be licenced out in a deal between the FIA, WTCC promoter Eurosport Events, and TCR promoter World Sporting Consulting.
The agreement covers the final two years of WTCC's second three-year TC1 rules cycle, until 2019.
The WTCC will move from FIA world championship status to a world cup, adopting the 'WTCR' acronym.
Factory entries will not be permitted, but manufacturers will be allowed to offer teams technical support.
The TCR International Series will also be discontinued, as will the WTCC-supporting European Touring Car Cup which had run to TCR regulations.
A final proposal was voted for unanimously by the touring car commission in Paris last month.
The agreement was formally announced after Wednesday's meeting of the World Motor Sport Council in Paris.
TCR is relatively new global touring car formula established in 2015 as the brainchild of former WTCC boss Marcello Lotti.
"When you look at it on the paper, I think it's common sense," WTCC chief and head of Eurosport Events Francois Ribeiro told Autosport.
"He (Lotti) has created a very good concept that has been very successful for the amount of manufacturers that have produced, homologated and sold TCR cars.
"On our side, we could give the level of promotion it deserves, some financial sustainability also and to plug FIA into this will only give the competition the sporting and technical level it deserves."
WTCR will remain a two-day event, but will instead switch to a three-race format, as proposed by Ribeiro.
Two practice sessions will run on the first morning of an event, with a half-hour qualifying session and first race also taking place.
Part of the WTCC's current format will then be condensed into the second day of track running, with its qualifying and main and opening races retained.
A maximum of 26 cars will be granted full season entries, with a minimum of two cars per team entered, while two wildcard entries will be available at each event.
Current WTCC and TCR International Series outfits will be given priority in the application process, which opens on December 15.
The series will continue to be promoted by Eurosport, while the TCR regulations in place are frozen until 2019, meaning only cars homologated by WSC and assigned an FIA WTCR passport will be eligible for competition.
The FIA will also work with TCR to calculate the balance of performance of cars at each event.
"We are very proud of this agreement that fully respects the very spirit of TCR," said WSC chief executive Lotti.
"The association with such an experienced promoter as Eurosport Events together with the FIA label on the WTCR represent the ultimate recognition for the TCR concept that we launched three years ago and hasn't stopped growing since."
The 2018 calendar has not yet been formalised, but Ribeiro said a "very large majority" of rounds would be existing WTCC events.