Hamilton: F2 has better racing than F1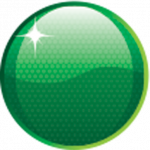 Lewis Hamilton says that there is no reason why Formula 1 should have cars which sound worse and race worse than Formula 2 cars.
Hamilton called for louder engines, bigger tyres, and enhanced ability to follow other cars.
The four-time world champion wants management to make F1 "more raw", comparing it unfavourably to its junior category F2.
"From a racing driver's point of view, you just want to be able to race closely like you could in karts," explained Hamilton from the BRDC Awards.
"Kart racing is the best form of racing still, because the guys follow each other so closely.
"The cars this year are the best they've ever been. Looking at the next step, I believe Ross (Brawn) and Chase and the teams are really working hard to make sure that the next cars in 2021, they're even more raw.
"I hope they make the cars louder. You can have bigger tyres. Why did Jackie (Stewart) have big tyres back in the day and we've got smaller tyres?
"Maybe a little less downforce, maybe we can race closer.
"There's no reason why a GP2 race or F2 or whatever you want to call it should be louder and sound better, and be able to have better racing, and follow closer.
"And that's what we've somehow got to make in F1, while it's still faster than the other classes."
The four-time champion believes F1 continues to be behind other sports such as American Football in terms of global awareness, but he praised its bosses for trying new things.
"Everyone has an opinion about it," said Hamilton. "It's not about what I want, it's just F1 has been a little bit behind other sports. It's such a special sport.
"And you look at the NFL, you look at soccer, you look at all these other sports which happen to have a little bit more of a global awareness – F1 has the scope to be as big as those.
"The great thing with Chase and the team from Liberty coming in is they've really brought something new into the mix this year, whilst they're learning at the same time about the sport, and what the fans want."