Formula E announces Sao Paulo replacement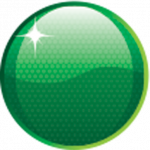 Formula E has announced that its postponed Sao Paulo race will be replaced by Punta del Este.
Sao Paulo was to debut this season but has been pushed back at least a year owing to a delay in selling land on which the race was to be run.
Punta del Este, in Uruguay, was named as the replacement and approved by the FIA World Motor Sport Council overnight.
The race will take place on Sao Paulo's original date of March 17, and keeps the 2017/18 schedule at 14 races across 11 events.
Series CEO Alejandro Agag said that the political situation in Brazil meant he had a replacement in mind for a while.
"The situation in Sao Paolo was already, for me, for a little bit uncertain," he told Autosport.
"Politics in Brazil is complicated, it's moving and the mayor wanted to privatise the area where we were going to race.
"So I said, 'Let's just have a back-up just in case'.
"It's very important to keep to keep the races and keep the championship frequency, especially from a broadcasting point of view.
"That's why we had it (Punta) ready."
Punta was part of the first two Formula E calendars, hosting the third race of both the 2014/15 and 2015/16 seasons in December.
Sebastien Buemi won both races to become the first holder of a 100 percent record at circuits FE has raced at more than once.
He has since extended that honour to a second venue, having also won races in Monaco in 2015 and 2017.
The next race of the current season takes place in Marrakesh, Morocco on January 13.