Overtaking halved in F1 from 2016 to 2017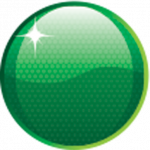 The number of passes during this year's Formula 1 season was barely more than half that of the year prior.
According to new data released by F1 tyre supplier Pirelli, there were 435 completed passes during the 2017 season, the first of the new generation of wider, faster cars.
In 2016, when there were 21 races instead of this year's 20, there were 866 completed passes, the highest since records began in the early 1980s.
This season's 49 percent drop to 435 is the lowest since the 211 passes that took place in 2009, which was before DRS was introduced to help overtaking.
This year's Azerbaijan Grand Prix in Baku accounted for the most overtaking moves in one race, with 42 in total.
At the other end of the spectrum was the Russian Grand Prix in Sochi when just one pass was recorded.
Daniel Ricciardo ended the year as F1's top overtaker, pulling off a total of 43 passes during the campaign.
An impressive 13 of these came at the British Grand Prix, when he charged his way through the field after taking a grid penalty for a new gearbox and power unit components.
Ricciardo's team-mate Max Verstappen pulled off 22 moves himself, which meant Red Bull Racing cars completed the most overtakes over the course of the season.
Lance Stroll's strong recovery from poor qualifying efforts was reflected as he was the driver who pulled off the most passes on the first lap of races, with 36 over the course of the season.