FIA launches F1 Hall of Fame in Paris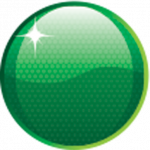 The FIA's new Hall of Fame has been launched in style with nine Formula 1 world champions attending a function in Paris.
The FIA flagged its intent to establish a Hall of Fame earlier this year, in order to honour F1's 33 world champions, including Australians Sir Jack Brabham and Alan Jones.
The hall is located in the Automobile Club de France in Paris, but there are also plans to open another at the FIA's Geneva headquarters to recognise other global championships.
Attending the event this week were Sir Jackie Stewart, Mario Andretti, Alain Prost, Nigel Mansell, Damon Hill, Jacques Villeneuve, Fernando Alonso, Sebastian Vettel and Nico Rosberg, plus representatives and families of other inductees including David Brabham who represented his father Sir Jack.
Four-time champion Vettel said, "It's been incredible to see all these names, all these faces.
"Obviously a lot of them I only know from what I have read, what I have seen, but I think it's a great idea.
"There's so much history in the sport, it's still so alive, and thanks to events like tonight's, we'll keep it like that."
One of the most emotional moments was when Michael Schumacher's manager Sabine Kehm took the honour of accepting the seven-time champion's induction into the Hall of Fame.
"We all know Michael should be here and I am totally sure he would love to be here," she said.
"He always had the highest respect for everyone in this room and he would be very honoured.
"What made Michael so special, what made him so successful was, as with everybody in this room, a love and passion for this sport."
VIDEO: Hall of Fame inauguration

Full list of inductees
Fernando Alonso
Mario Andretti
Alberto Ascari
Sir Jack Brabham
Jenson Button
Jim Clark
Juan Manuel Fangio
Giuseppe Farina
Emerson Fittipaldi
Mika Häkkinen
Lewis Hamilton
Mike Hawthorn
Graham Hill
Damon Hill
Phil Hill
Denis Hulme
James Hunt
Alan Jones
Niki Lauda
Nigel Mansell
Nelson Piquet
Alain Prost
Kimi Räikkönen
Jochen Rindt
Nico Rosberg
Keke Rosberg
Jody Scheckter
Michael Schumacher
Ayrton Senna
Sir Jackie Stewart
John Surtees
Sebastian Vettel
Jacques Villeneuve