F1 considering circuit changes to improve racing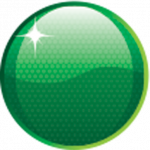 Formula 1 is investigating whether it can improve racing by modifying race tracks.
Research into design changes to allow cars to follow more closely is ongoing, with another project launched to investigate the impact of circuit profiles on racing.
The season-ending Abu Dhabi Grand Prix was criticised for its processional nature, and circuit designer Hermann Tilke subsequently suggested that changes could be on the way to the Yas Marina Circuit.
Ross Brawn, F1's managing director of motorsports, says if Liberty Media can fully understand what elements make a track good for racing, then current venues can be adjusted.
"The aerodynamic program is now starting to pick up pace, and the work on circuit development is happening," he said.
"We have already got engaged with some circuits about possible modifications to improve racing."
The news comes amid revelations that the Australian Grand Prix Corporation looked into changing its Turn 11/Turn 12 'flip-flop' to create another hard braking zone, but did not proceed because it was not convinced the alterations would be effective.
Brawn said Liberty was examining F1 history in its investigation.
"We have started looking in our archives," he said.
"Were there periods of racing where there was more overtaking? Are there tracks where there is more overtaking? So you can do a statistical analysis.
"The thing you have to be careful of is that overtaking isn't good racing.
"You have got to start to think about what is good racing, and it is two cars fighting each other.
"It may mean the guy in front stays in front but you can have some great racing going on.
"It is a little bit more complex than counting the number of overtakes.
"What we are seeing so far is the ability to take different lines through corners is quite important to help racing.
"So if you have got a hairpin and it is a narrow track, it is not that great.
"If you have a hairpin and it is a wide track, where there can be some different lines going into it, then you can get something happening.
"Austin, I think, would fall into the category of a complex of corners.
"So you take a line on one corner going in, and then you start to force the defending car to start taking different lines.
"And then eventually you come out in the right place. That is what we are looking at."
Brawn said track surface was being analysed too, with smooth, low-degradation asphalt not conducive to entertainment.
"The type of surface can create degradation and a reasonable degree of tyre degradation is helpful to racing because you start to get performance differentials," he said.
"It doesn't want to be the bandaid to fix it.
"But if you look at circuits with very low degradation, like Sochi, the racing there is challenging and it is one stop.
"The tyres don't go off, so away you go. There are no performance differentials created.
"If you look at some of the great races we have had this year, there have often been tyres involved in terms of degradation levels, like (Kimi) Raikkonen defending on tyres that were not as good as the tyres Max (Verstappen) had attacking him."