Ex-Ferrari boss reveals Schumacher's self-doubt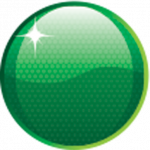 Michael Schumacher's old Ferrari boss Jean Todt has revealed that the seven-time world champion was "always full of doubt" about his own ability.
Todt, now the FIA President, recounted how Schumacher asked for a winter test at Fiorano after winning the 2000 world championship in order to assess his performance.
The anecdote came as the German was inducted into the new FIA Hall of Fame, represented on the inauguration night by manager Sabine Kehm as he continues to recover from head injuries sustained in a skiing crash in 2013.
Todt said two episodes stood out for him from their time together, which included dominating F1 from 2000 to 2004.
"I remember when he was driving for Ferrari, and there are two things I will mention," said Todt.
"In 2000, after 21 years, Ferrari was champion with Michael.
"I took him to the podium, and I said 'Michael, our racing life will never be the same'.
"Clearly that day at Suzuka, that has been the strongest moment in my career.
"Another thing to show what Michael is like: when he was finishing the 2000 season as champion, we were starting the 2001 season. He asked me, quite shy, because he's a shy guy. He looks arrogant but he's shy.
"He asked me, 'would you allow me to do some testing in Fiorano to make sure I am still able to drive?'
"He was always full of doubt, whether he was a good driver or not. He made his testing, and he was not too bad…"
Todt said Schumacher's absence from the opening of the Hall of Fame was felt by everyone there.
Schumacher's European Formula 3 racer son Mick and wife Corinna were invited but unable to attend.
"We miss Michael," said Todt. "He's there, still fighting.
"I'm happy to have Sabine here, to run the family business. I wanted Mick to come tonight but he's doing some testing in Spain and Corinna is in the States.
"A fight is going on. Michael is someone very special, someone special for motorsport. He's special to me, he's a friend."
Kehm, who accepted Schumacher's induction to the Hall of Fame, said, "I'm just a poor replacement this evening.
"We all know Michael should be here. I'm sure he would love to be here.
"He always had the highest respect for everyone in this room. He would feel honoured.
"I also know how big a friend Michael is of Jean. I'm sure he would be proud of him for making this possible.
"I think what made him so successful was the love and compassion with everyone else in the room, the love and passion for this sport."