Baird, D'Alberto, Twigg to share Merc in B12 Hr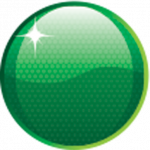 Craig Baird and Tony D'Alberto will team up with Max Twigg in a Pro/Am class Mercedes-AMG GT3 in this February's Bathurst 12 Hour.
The WM Waste Management-sponsored car will be run out of the multi-car Scott Taylor Motorsport team, which Twigg joined for this year's Australian GT season.
D'Alberto partnered with Twigg for the Australian Endurance Championship rounds of the campaign, the highlight being their victory in a dramatic Highlands 501 last month.
While Baird's role as Supercars' Driving Standards Advisor has limited his seat time this year, he did contest two rounds of the AEC and also the Adelaide GT Championship round with Scott Taylor.
The New Zealander also shared an HTP-run STM Mercedes with Shane van Gisbergen and Maro Engel in this year's 12 Hour, before working behind the scenes with Twigg and D'Alberto during the year.
"It's easy to jump into a team with a group of people that you know and trust," said Baird.
"Max has been a mate for a long time and I've had a long involvement with STM. It's a great group of people.
"I know the combination of TD and Max inside-out so I think we'll be in good shape.
"The event is growing every year and it's going to be competitive regardless if you're in an all-pro car or a Pro/Am entry."
D'Alberto did not partake in this year's 12 Hour, but feels that his AEC experience will hold him in good stead come February 2018.
"I'm really happy to continue the relationship with Max because I felt as a pairing we got stronger as the enduros went on," said the 2017 Bathurst 1000 podium finisher.
"I enjoy working with him and the team, so it was a no-brainer keep it going. Bairdo is an amazing driver but the experience he brings to the team is significant. Working with him this year helped me along."
Twigg had a strong start to this year's once-around-the-clock race at Mount Panorama, with the MARC Cars Australia BMW M6 GT3 which he shared with Chaz Mostert and Morgan Haber leading the race before being sidelined with a mechanical problem.
He cited continuity in the driver's seat as key to their 2018 Bathurst campaign.
"It's an exciting combination and we're really looking forward to the race," said Twigg.
"I've had a great year driving the AMG and it ended really well in New Zealand with a great result. It made sense that Tony and I would keep going and bringing Bairdo into the mix was the next step.
"Between the three of us we've got plenty of experience in the car and the race so we're all excited about it.
"I'm already in the gym getting ready."
The 2018 Liqui-Moly Bathurst 12 Hour will be held on February 2-4.