Ricciardo: A lot at stake in contract talks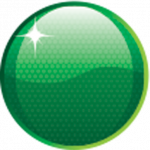 Daniel Ricciardo says that there is "a lot at stake" in his next contract, meaning that he will take his time to make a decision.
Ricciardo is off-contract with Red Bull Racing at the end of next year and the team has been public in stating that it wants to retain the West Australian, having signed Max Verstappen to the end of 2020.
However, Ricciardo has said that he will not make a call until he can gauge performances early next season.
The 28-year-old even left open the possibility of an even later decision due to the significance of his next contract.
Writing in his driver column on Red Bull's website, Ricciardo said about his contract, "So where do things stand? The short answer is that there's absolutely no rush, and things can take as long as they take – I'm not setting a deadline for anyone else's sake, or just to get it done for me.
"I'm not just going to settle on something because I want it to be off my mind, because there's a lot at stake. It's a big decision for me, so if I need to take time to make it, I will.
"I'm planning on being in the sport for a long while yet, but in saying that, if I was to sign, say, a three-year deal, that's a big chunk of the next part of my career.
"I need to get it right, so it's a big call – the most important one for me yet, I think. I'll take as much time as I need to. It's not going to be a distraction."
While Ricciardo knows there could be a bidding war for his services, with potential vacancies opening up at Mercedes and Ferrari, he says that his only focus is on finding the car that will give him the best chance of winning.
"I know what I want, and the performance side is more important than ticking the money box, if you like," he said.
"Having the chance to be able to fight for something really meaningful – races, championships – that's the absolute priority. It's not even close.
"Being in the position to make the decision is something cool, something unusual, and something where I feel like I'll probably learn a lot.
"No matter what happens, it'll be a growing experience for me because it's something I've not been through.
"It'll be nice to stand on my own two feet and make some grown-up decisions. Maybe even act like an adult! It's all part of the evolution, I'm told…"