Ferrari reiterates F1 quit threat despite Alfa deal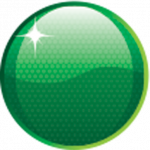 Ferrari could still quit Formula 1 at the end of 2020 despite its sister brand Alfa Romeo formalising a tie-up with Sauber.
Ferrari President Sergio Marchionne last week approved Alfa Romeo's title sponsorship of Sauber under a deal which also includes technical co-operation between Ferrari and the Swiss team.
The move caused some surprise given that Marchionne had threatened to pull the Prancing Horse from F1 over possible 'dumbing down' of engine regulations a month earlier.
Speaking at the launch event for the Alfa Romeo return at the weekend, where he met F1 chairman Chase Carey, Marchionne insisted that concerns about the direction F1 was heading in had not changed at all.
He said efforts to find a solution that could ensure Ferrari's long-term F1 commitment had increased, but underlined that his firm could not accept certain rule changes.
"We have a dialogue that is evolving, and we still have some time to find points of contact between our differences," claimed Marchionne.
"Our position is clear, though; the agreement that we made with Sauber expires in 2020, just in case (after that date) Ferrari is not in F1.
"This possibility is serious. The differences are not small, but Chase and I share the belief that we should find a meeting point for the good of the sport.
"We have been very clear on the points that Ferrari cannot give up; the importance of the development of technology is essential for us.
"We cannot make the cars equal to the point that they can no longer be recognisable on the technological front.
"The heart of Ferrari is technical development. If the direction is not this, then Ferrari will find other contexts to demonstrate its skill on track, and maybe at that time we will also be with Sauber.
"We have doubled the efforts to find a solution with Chase, but we have no way given up our goals."
As well as concerns about simpler engines, Marchionne has also expressed doubts about plans to bring a budget cap into F1.
Liberty Media is planning to sit down with teams this winter to discuss the concept in detail, but Marchionne is not convinced that it can be effectively policed.
"I'm the first to want to reduce expenses, because it is a sport that knows no bounds," he said.
"But trying to manage a budget cap is almost impossible.
"We, for example, have a number of people of the GT program that at times also operate in the context of Formula 1, so it is almost impossible to control the management of staff."