DA approved for Sydney Indoor MotoX Park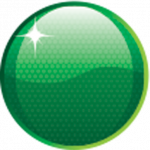 The proposed Sydney Indoor MotoX Park has been granted development application approval, allowing construction to commence.
Construction work on the venue, which will become Australia's first permanent indoor motocross facility, is expected to commence early next year.
Sydney Indoor MotoX Park will be built on the same property as Eastern Creek International Karting Raceway, next to Sydney Motorsport Park.
Plans were lodged with Blacktown City Council in October, and have now been approved to the delight of Sydney Indoor MotoX owners Mattew and Barbara Bartolo.
"We've had a lot of support from riders and the industry – of course all keen to know when we're going to be built and operational, but it was a long process and we had to get it right," said Mattew Bartolo.
"It is an unbelievable feeling to get the Development Application passed unopposed and a testament to my consultants' determination to get it correct first time around."
Bartolo hopes that the tender for the construction of the 28 metres high domed structure can be awarded and work begun by early 2018.
The facility will have multiple indoor tracks as well as spectator seating and corporate facilities, and will operate seven days per week.