Ricciardo: Cool head won Hamilton 2017 title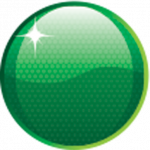 Daniel Ricciardo says Lewis Hamilton won the 2017 Formula 1 world championship over Sebastian Vettel because he was able to keep a cool head under pressure.
Hamilton sealed his fourth F1 title by dint of finishing every race in the points, wrapping up the championship with three grands prix to spare.
By contrast, Vettel endured two retirements and saw his early points lead evaporate in the second half of the campaign.
In Singapore, the German lost a potential victory when he aggressively defended his position at the start, triggering a collision that forced his retirement.
Earlier in the year in Azerbaijan, the Ferrari driver lost a win when he was penalised for veering into Hamilton behind the safety car, having felt his rival had brake-tested him.
"Lewis's season – I respect that," said Red Bull driver Ricciardo, who was speaking in the Baku paddock as part of an event to promote next April's 2018 Azerbaijan GP.
"He had a great car, but I think Seb's car was also as good and Lewis just maintained a cooler head, a better level of consistency and composure. You have to respect that.
"He was always very fast and I think he drove a very good season."
Riccardo's Red Bull team was expected to take the fight to Mercedes this season, but issues with its correlation tools meant it started slowly and could not recover.
Red Bull finished well adrift of Mercedes and Ferrari in the constructors' championship while Ricciardo and team-mate Max Verstappen were fifth and sixth respectively in the drivers' standings.
"Unfortunately Mercedes has been really strong for the last four years," said Ricciardo. "They have been the team to beat.
"We thought this year would be a chance for us to really challenge them. We challenged them some races but not enough to fight for the title.
"In the end, myself and Max were fifth and sixth in the championship so we not come near to what we wanted.
"What we need to do for next year to have a chance is that we need to start the season stronger.
"That's where we lost a lot of our momentum this year. At the beginning of the season, we were too far behind Mercedes and Ferrari.
"We made a lot of progress, which was really good, so we need to continue that momentum."