Muller reveals death threats ahead of WTCC return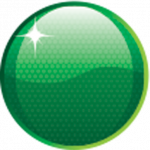 Yvan Muller says he has received death threats from fans of World Touring Car Championship contender Norbert Michelisz ahead of making a one-off return to the series for Volvo in Qatar.
The four-time world champion has been drafted in at the season finale in place of Volvo's regular driver Nestor Girolami, in order to support Polestar Cyan Racing and Thed Bjork's world championship charges.
The Frenchman was already the target of Hungarian fans' angst at the same circuit one year ago when Honda's Tiago Monteiro was able to get ahead of him in the final race and secure third in the drivers' championship ahead of team-mate Michelisz, with many believing the off-camera pass was a deliberate gesture by Muller to his former SEAT team-mate.
This week, even more aggressive messages have been directed at the 48-year-old, as he's set to play a part in the battle for the overall drivers' championship, where his task is to support Volvo, and help prevent Michelisz and Honda from winning the title.
"Since the press release came out and said I'll be in this race, I am the target of many Norbi fans and bad comments," said Muller.
"That I can manage, as sometimes fans are just a bit too passionate; but when the message becomes private and when it becomes we will kill you, and f*** your wife and kill your daughter, I think it's gone far too far.
"It's over the limit, and that's the message I'd like to give to those guys.
"When the messages are to myself, it's one thing, but when the message goes to my family, I need to say 'hey guys, it's just sport, and in the end it's just a game'.
"So I would like Norbi to hear that and I'm sure as a father he can understand that and help do something about that."
Michelisz, who trails Bjork by 6.5 points with 60 on offer in the final event, topped both free practice sessions in Qatar on Thursday.