Formula 1 bosses set to support Alfa Romeo launch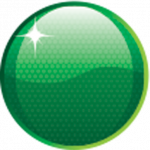 Alfa Romeo's Formula 1 return is expected to be greeted with the full support of the sport's top brass when it's officially launched with Sauber in Italy tomorrow.
A press conference at Alfa Romeo's Storico museum near Milan, held by Ferrari chairman Sergio Marchionne, will explain why the Italian marque has opted to return to F1 for the first time since 1988 (when it supplied engines to Osella).
The significance of the Alfa Romeo brand push in F1 has become clear though, with F1 boss Chase Carey and FIA president Jean Todt both due to attend the event where Sauber's 2018 driver line-up may finally get confirmed.
Carey and Todt's presence is especially intriguing because it comes against the backdrop of Marchionne having threatened last month to quit F1 after 2020 amid unhappiness about plans for new engine rules.
Ahead of the launch event, Autosport has created a mock-up of what an Alfa Romeo-liveried Sauber could look like in 2018.
The Alfa Romeo deal with Sauber includes sponsorship and a likely full rebranding of the car in the company's red and white corporate colours.
There will also be strategic, commercial and technological co-operation in development areas, which will include the sharing of Alfa Romeo's engineers and technical personnel.
Joining Marchionne at the press conference will be Sauber chairman Pascal Picci, who has been weighing up over recent weeks which driver to put in alongside Ferrari protege and Formula 2 champion Charles Leclerc, who expected to get a seat.
Marcus Ericsson has emerged as favourite to retain his seat, having the backing of the team's Swedish financiers, while Ferrari-affiliated Antonio Giovinazzi could be handed a reserve or third driver role if he does not get a race seat.