Next-generation MARC Car to debut in B12 Hr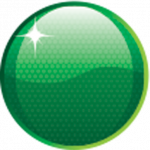 Up to three examples of the new-specification of MARC Cars will make their debut in February's Liqui-Moly Bathurst 12 Hour.
The second generation of the V8-powered race cars will feature a new body shape, a more powerful 5.2-litre Ford Coyote engine, and lower minimum weight compared to the existing examples.
MARC Cars Australia team owner Ryan McLeod has confirmed that his squad will field six cars, with a customer outfit also having a car on the entry list.
The MARC Cars made their international racing debut at the 2014 Bathurst 12 Hour and have won their class every year.
McLeod says it is apt that the new generation of the MARC Car should notch up its first race weekend at Bathurst.
"These cars wouldn't exist without the Bathurst 12 Hour so it's appropriate that the new model makes its debut there too," said McLeod.
"It's been developed in collaboration with the 12 Hour organisers but also with the people we race with overseas."
The new MARC Cars will also be allowed to lap four seconds per lap faster than the 2:10s which the existing MARC Cars will be restricted to as per Invitational class regulations.
The exact count of the new models is subject to production runs at the team's Gold Coast base.
"The new car will run to a 2:06s benchmark and it should be able to do that all day, so we are very confident they will perform very well," added McLeod.
"We take delivery of the first chassis in a few weeks and a second is already under construction. We're working towards having three new cars running in February alongside three of the existing ones."
MARC's 2018 Bathurst 12 Hour roster will likely be comprised of much of the team's regular competitor base.
Rob Thomson, Geoff Taunton, John Goodacre, Tony Alford, Jake Camilleri and Keith Kassulke all locked in to be part of the event.
"There's strong interest and we're in the final stages of planning the final few cars," McLeod said.
"We're hopeful to have Morgan Haber as part of the team, and experienced Queensland racer Lindsay Kearns."
"In line with our heritage of signing some of the country's best up and coming young talent, we also have Aaron Cameron, Tyler Everingham and Kyle Alford as part of our line up."
The MARC Cars Australia fleet will contest the Invitational Class alongside the pair of Daytona Sportscars entries in the 2018 Bathurst 12 Hour, to be held from February 2-4.