Hamilton admits to dilemma over F1 future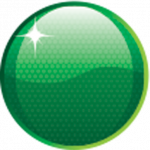 Lewis Hamilton has admitted that he is facing a dilemma over whether to continue in Formula 1 for years to come or enjoy more of a personal life.
Hamilton is off-contract with Mercedes at the end of 2018, with expectation that talks over a new two-year deal will begin in coming weeks.
Despite the likelihood that the two parties will agree to a new contract, the world champion concedes that he is eyeing off life outside of motor racing.
"It's like the weather. It's about trying to find the balance," said Hamilton about his mindset regarding his future.
"I've currently got another year with the team and I do want to continue. But, I'm at that point where there's that question.
"You can't come back to F1. If it's next year, if it's five years from now, whatever happens you're gonna miss it when you finish.
"There's a saying you stay as long as you can – I'm not quite sure about that exactly, but there is a lot of life left beyond it. There are things that I've missed in life.
"I was talking to my best friend the other day about things that I do envy or look forward to, like living in one place, getting a routine, that's my gym, I have game night with my friends here, my family.
"Each year I stay in the sport, I delay those things. But from 40 onwards there's so much time for it."
Hamilton said that not missing out on other things he wants to do in life was brought in to reality by the recent death of a family member.
"My auntie died from cancer and on her last day she said, 'I've worked every day with the plan of stopping one day and doing all these different things, and then I ran out of time', so I'm battling with that in my mind," he added.
"So I do live my life day-by-day and try to live it to the maximum. I want to keep racing but there are these other things I want to do.
"I just want to make sure I choose the right time, but I think I will."
Hamilton says that he has no interests in a political career, but says there are many cultural things he wants to get involved in.
"I have discovered these other strengths and qualities and I don't mind going to start in a company at the bottom and working my way up, if that's what I end up doing," he said.
"I don't mind doing an internship. I'm excited about learning new crafts. It's exciting, it's risky and I like the idea of that. It's different if you're worrying about a pension and you don't have the financial stability.
"There's the charity stuff I've done before, but I'm really starting to focus on the future as my time comes to an end in F1, putting things in place for that part of my future."