Formula E modifies controversial qualifying lottery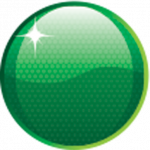 Formula E has modified its controversial qualifying system, with the change to be introduced for the second part of this weekend's season-opening Hong Kong double-header.
Until now, a lottery has been used to split the 20 drivers into four groups of five.
The system has been criticised for the disadvantage it can cause the first group at some tracks.
While teams had been told that the system would remain unchanged, the FIA has advised teams overnight that the qualifying groups will now be determined by championship order.
This will keep rivals together and ensuring no significant influence from variables like changing weather.
The top five drivers in the championship will form Group A, with 6th-10th in Group B, 11th-15th in Group C and 16th-20th in Group D.
A lottery element will remain, to determine the running order of the four groups.
One driver from each group will be randomly selected to conduct this lottery.
The first two racedays of the season are tomorrow (December 2) and Sunday (December 3).