Carey: Prize money cut necessary for F1 investment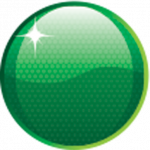 Chase Carey has argued that Liberty Media needed to cut Formula 1 prize money to fund investment in the championship as there are "no free lunches."
Total prize money for the most recent quarter has been cut by USD 43 million relative to the corresponding period of a year ago, from USD 316 million to USD 273 million (a reduction of 13 percent).
A number of teams raised concerns about what is an unprecedented fall in commercial rights income.
Carey is aware that such a fall is not what teams want in the short term, but said without investment there is no way Liberty could hope to make the prize pot bigger in the long run.
"I think the sport has been underserved by a continual short-term focus," said Carey in an official F1 Q&A interview.
"I think we've got some fresh momentum back into it.
"A lot of things were not going in the right direction in recent years, but this year attendance is up, viewership is up and I think we've got a much more positive spirit behind it. The sport needed fresh energy and investment.
"To grow things, well, to use an American phrase, there are no free lunches.
"We didn't have an organisation that was able to properly develop, to build the sport. We had no research, no marketing, no digital organisation and realistically if you don't have capabilities like that, you're going to fall behind.
"If you're building research capabilities, normally you have to invest in those before you get to use them. It's the reality of building capabilities that haven't existed.
"To do things like the Trafalgar Square demo (Live London), to do things at broader fan fests, requires investment. However, all are investments in the future of the sport.
"From the teams' perspective, sure, everybody would like to have free lunches and get the growth without the investment. (But) the world doesn't work that way.
"I think there's an understanding of and an appreciation for what we're doing, and in many ways we're very much agreed on what needs to be done for the sport."
Liberty plans to sit down with the teams in December to reveal more about its vision for the future and its short and long term aims.
Some critics have said Liberty has not changed much in its first 12 months running F1, but Carey says the company only now has the staff in place it needs to move things forwards.
"When we started the year, the first three months we had three people," he said.
"If you look at things like the marketing and research and digital, our head of digital started three months ago, our head of marketing started four months ago.
"We have been putting the team in place as the year has evolved and in many ways a large part of our operating organisation is new.
"We had financial and legal staff but we didn't have an organisation able to support the business operationally."