Williams adamant Kubica fit for Formula 1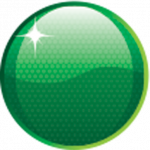 Williams technical chief Paddy Lowe says that there are "no issues" concerning Robert Kubica's fitness to race in Formula 1 after the Pole's Abu Dhabi test.
Williams is considering Kubica for its 2018 line-up alongside Lance Stroll, nearly seven years after his life-threatening rally crash.
Kubica had already tested a 2014 Williams at Silverstone and the Hungaroring, with Lowe saying that the Abu Dhabi test in a 2017 Williams would serve as a fitness test.
When asked if he was certain Kubica could complete a grand prix weekend, Lowe replied, "Yes, there are no issues around that subject."
Aside from a puncture that lost a small amount of track time, Kubica had a smooth day at Yas Marina and completed the team's program.
Lowe would not be drawn on whether the test had influenced Williams's driver choice, but did say the team was pleased with 32-year-old's efforts.
"Robert did a great job," he said. "We were very happy with that absolutely with the number of laps and with the running altogether.
"(His feedback is) very good. He is a driver of tremendous experience and very knowledgeable around his work.
"His job is a professional racing driver so he has that confident and you can feel it in the garage so everybody's happy with Robert."
Lowe said he was impressed by Kubica's determination in attempting to make a return to F1 following the severe arm injuries he sustained in the rally crash.
"Robert is a driver that we've all admired when he drove in Formula 1 and even since then," he said.
"It's a great example of his character that he considered coming back from this accident that he had and fighting away just seeking if he could come back into Formula 1."
When asked if there were any more questions that Williams needed answering on whether it would sign Kubica, Lowe said, "We'll keep working.
"We're concentrating on the testing and then we'll regroup afterwards to make our decision for next year in terms of racing."
Kubica is the overwhelming favourite to get the second seat at Williams in 2018.
Renault reserve driver Sergey Sirotkin, former Scuderia Toro Rosso racer Daniil Kvyat, and Williams reserve Paul di Resta are also in contention, but Pascal Wehrlein is now considered to be a long shot.
Williams is not expected to discuss the driver situation further until next week, but it hopes to make a decision before Christmas.