Tech 3 expects Folger to be fit by Christmas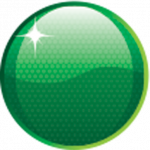 Jonas Folger is expected to be fully fit by Christmas and therefore also 2018 MotoGP pre-season testing according to Tech 3 Yamaha boss Herve Poncharal.
Folger had been experiencing a strong rookie season which came to an end four races early due to illness, later diagnosed as Gilbert's syndrome.
Poncharal believes that the German, who also missed post-season testing, will return to full strength by the end of next month.
"He needs time to rest, and I have been told that he will be 100 percent by Christmas, New Year time, which means he should be 100 percent for the first test at Sepang at the end of January," said Poncharal.
Poncharal said the illness diagnosis had explained the inconsistency in Folger's form in recent years.
"We know what is happening with Jonas," he said.
"Since 2011 – so many, many years – nobody really understood why he was having so many up and down results, Moto3, Moto2 and this year also.
"We are happy and he is happy because he can put a name to his problem and he can now know what to do to cure it."
Poncharal added that Tech 3 is "impatient" to see Folger on the bike again, both to confirm he is back to full health and because he is such an exciting prospect when on form.
In his home race at the Sachsenring in July, Folger finished a close second to Marc Marquez, a result Poncharal said hugely impressed Folger's team-mate Johann Zarco, the season's star rookie.
"We are impatient to see exactly how he is because we are told, we are told, but we want to see him on the bike and see the lap times," said Poncharal.
"We know when Jonas is on form, mentally and physically, just remember Sachsenring.
"Johann was so impressed with Jonas racing at Sachsenring.
"He told me this guy is unbelievable and there are places and there are times I can't do what he is doing.
"So we talked a lot about Johann (this year), but Jonas is another great guy and I really hope we can take him next year to what we did with Johann in 2017."
The 2018 Sepang pre-season test takes place on January 28-30.