Shunted NZTC cars ready for Taupo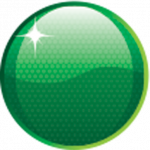 The BNT V8s of Brad Lathrope and Lance Hughes which were heavily damaged in a startline shunt in Pukekohe have been repaired for this weekend's Taupo round.
Starting in the second group for the reverse grid/handicap start Race 3, Lathrope stalled his Ford Falcon and was in turn hit hard from behind by Hughes' Holden Commodore.
Neither got away from the grid as the race came under Safety Car.
Hughes' Hamilton Motorsports car fared worst of the two, with chassis builder Mitchell Race Xtreme replacing the entire front chassis clip.
"It wasn't actually a big hit," reported Hughes.
"According to the data we hit at 56km/h; it was just the angle of the impact that caused the damage.
"The car has needed a whole new front-right chassis rail which was bent and twisted, a new cross member which was cracked, as well as all the associated suspension components.
"I'd say that we're looking at a $20,000-$25,000 repair bill.
"A big thanks to Owen Evans and Smeg Racing who were able to supply us various body panels, lights, radiator supports and a splitter.
"Also, a big thanks to Mitchell Race Xtreme for getting the structural repairs done in a matter of days."
For Lathrope's Dayle ITM car, the damage was less severe.
"We got off pretty lightly compared to Lance," he said.
"Our damage was largely superficial to our knowledge. We have needed a new rear bumper, rear bumper support, boot, and tail lights.
"We fixed it and we're ready to go for the next round."
Round 2 of the BNT V8s takes place at Taupo this weekend (December 1-3).