Sao Paulo Formula E race postponed to Season 5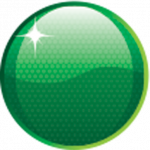 The new Sao Paulo Formula E race has been postponed to the 2018/19 season but is set to be replaced by an alternate venue.
Formula E was due to hold its first Brazilian race on March 17, 2018 but will be delayed because of a transactional issue involving the land which would have hosted the event.
Management of the all-electric championship says that it has organised a replacement race, the identity of which will be announced at next week's FIA World Motor Sport Council meeting.
"The Sao Paulo city authorities have asked us to postpone the race to season five, due to an ongoing process of privatisation of the Anhembi Park venue," read a statement issued by Formula E.
"Racing in city centres always poses challenges and as this process is taking longer than expected, in agreement with the city of Sao Paulo, we've decided to place negotiations on stand-by until the privatisation process is complete – with the city specifying their desire to be considered on the calendar for next year.
"In the meantime, we've prepared an alternative solution for this season that will be formally presented to the FIA World Motor Sport Council in Paris next week."
The 2017/18 season begins this weekend (December 2-3) with a double-header in Hong Kong.