International ace joins Grove Racing's Bathurst bid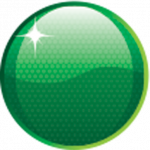 Grove Racing has confirmed their entry at next year's Bathurst 12 Hour with the addition of British driver Ben Barker to the team.
Barker, who recently wrapped up his season in the FIA World Endurance Championship GTE-AM class, will race alongside Carrera Cup driver Stephen Grove for his fourth Bathurst 12 Hour campaign with the Melbourne based squad.
Brenton Grove, Stephen's son, is the third driver in the combination, making his first ever Bathurst 12 Hour start.
The trio will pilot a Class B Porsche 911 GT3 Cup Car which will carry a special patriotic livery for the event, featuring a boxing Kangaroo on the side.
UK based Barker is looking forward to the February endurance classic and getting back to Bathurst.
"I'm feeling good, feeling positive," said Barker.
"Obviously we have the added addition of another Grove in the car, so good opportunity for Brenton to get some miles under his belt and do his first Bathurst 12 Hour.
"I'm super excited to be driving with him and driving with Stephen again, it's going to be good fun. It's going to be a case of staying out of trouble as it always is at Bathurst.
"Bathurst is probably my favourite track in the world. It's the most demanding mentally and physically as well because of the heat.
"It's got demanding cambers, the elevation that's involved in the track is challenging so it's very technical, very unique and there's nothing else like it really.
"Once you get yourself into that synchronisation and flow it's really enjoyable, but it can bite."
Team owner Stephen Grove is confident in the ability of both his co-drivers and is aiming for a strong result in Class B after suffering a DNF in the 2017 edition.
"Once we determined that Brenton was going to be driving next year, there was no doubt as to who we wanted to occupy the last seat," added Stephen.
"Ben (Barker) is a tremendous driver and a great friend and we've had lots of success over the years. I'm thrilled to have him back again.
"It's going to be so special to share a car with Brenton, he's done really well this year and has even surprised me a little.
"I'm really excited to be able to drive alongside him and hopefully share some of my endurance racing experience with him."
Next year's Bathurst 12 Hour will be held from February 2-4.