Hyundai claims 2017 WRC roster was 'too weak'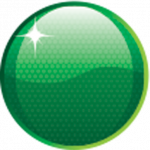 Hyundai is talking up its 2018 World Rally Championship chances after addressing a driver line-up including Hayden Paddon which it claims was "too weak."
Andreas Mikkelsen was brought in to the team for the final three rounds of this year's championship and led two of them.
Hyundai's Thierry Neuville finished runner-up in the championship but did dominate season-ending Rally Australia, where Paddon finished third.
While Mikkelsen and Neuville are expected to run the full season, the former's presence caused a shuffle in the driving roster which will continue into next year.
Paddon was benched for Rallye de España, the third-last round of the championship, and Spaniard Dani Sordo for Rally Australia, and those two will share the third i20 in 2018.
Hyundai team manager Alain Penasse said the shake-up was essential.
"We are the complete team now," Penasse told Autosport.
"We said at the start of the year that we thought we had the line-up that was the right choice, but during the year it proved to be too weak and that's why we had to make this change.
"It doesn't please Dani or Hayden, but we're not here to please them, we're here to do the job.
"There is pressure to be world champion and the manufacturer has the desire to achieve that; there is no phone call from Korea, no pointing the finger to us, but there is the passive pressure. We are aware we have to deliver."
Team principal Michel Nandan says the i20 Coupe WRC's domination on the Coffs Coast is a taste of what is to come in 2018, and agreed with Penasse that the signing of Mikkelsen had been pivotal.
"The decision to bring Andreas is, from what we have seen already, the right one," said Nandan.
"In the end we are here to be world champion. We missed it this year and, for sure, we don't intend to miss it next year so we have to try our best."
Though Neuville won four of this year's 13 rounds, Hyundai struggled to match its rivals for reliability.
Neuville has run a 2018 specification i20 for the last two rounds and Nandan is confident the team has found the durability needed to challenge next year.
"We made the homologation of the 2018 car in October so Thierry could use this car in Wales," Nandan explained.
"At that point there was still a chance for him in the championship – that's why we gave this car to Thierry. We couldn't make three of these cars for the last rallies.
"We had some issues with the car, but we focused the development on the reliability for the next season car and this is done.
"With this car we can go to next year's championship with good confidence."