Brawn says old Formula 1 logo not iconic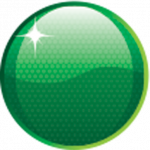 Ross Brawn claims that a new Formula 1 logo was a "major priority" and that the old one was neither iconic nor memorable.
The new logo met with a mixed reaction after its unveiling following the Abu Dhabi Grand Prix podium, with criticism of the change coming from drivers such as Lewis Hamilton and Sebastian Vettel.
Commercial boss Sean Bratches argues that the change was necessary for F1 to increase its digital presence, but some have question whether management has its priorities right amid concerns over grid penalties, cost controls and quality of racing.
However, Brawn, F1's managing director of motorsport, has backed the change and thinks it was essential to overhaul it.
"Over the past few days the question was asked as to whether the logo is really a major priority and the answer is yes," asserted Brawn in a regular post-race newsletter sent out by F1 chiefs.
"Apart from the commercial aspects, the new logo is much more flexible in terms of its use, especially when it comes to its application on merchandising and in the digital world.
"It has impact. The old logo was neither iconic or memorable.
"It was important to let Formula 1 fans see that we are entering a new era.
"Our sport is changing and must look to the future and also outside its own environment if it is to attract new fans, especially among the young.
"We believe this logo exemplifies this desire: in a world where visual communication is ever more important, we must also move in this direction."
F1 also crowned its first eSports world champion in Abu Dhabi as part of a greater push to entice a younger audience to F1, and Brawn has suggested it can learn from the virtual racing.
The final became a talking point in the F1 paddock after an exciting race was decided by a controversial last lap move, which boosted the event's profile.
Brawn has suggested he would like to see F1 return to the same level of excitement.
"On Saturday night, there were a lot of people in the paddock, including drivers and engineers, all watching the final on the giant screens and they clearly found it exciting, especially (Brendon) Leigh's last lap overtaking move, which saw him win the race and the title," he said.
"How good would it have been to see something like that on the real track?
"Moves like that do sometimes happen for real – I'm thinking of the 2008 finale in Brazil – but wouldn't it be nice to see it happen more often?"