Shannons Nationals to be The Bend's first major event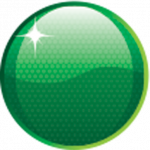 Shannons Nationals will be The Bend Motorsport Park's first major motorsport event when it opens its 2018 season.
The South Australian circuit will play host to Shannons Nationals on April 13-15, which will incorporate the first endurance round of next year's new-look Australian GT Championship calendar.
Shannons Nationals Director Michael Smith spoke highly of kicking off the series at Australia's first new permanent circuit in nearly two decades.
"We are very pleased to announce that the opening round of the 2018 Shannons Nationals will be at Australia's newest motorsport complex, The Bend Motorsport Park," said Smith.
"This is an exciting venture for the Shannons Nationals and we are sure all of the categories and competitors will be thrilled to be racing on one of Australia's best racing circuits."
Dr Sam Shahin, Executive Director of The Bend, welcomed the Shannons Nationals to the facility, which is being constructed to FIA Grade 2 standards.
"The Bend Motorsport Park is delighted to have the Shannons Nationals launch our 2018 national motorsport calendar, which is set for a big season," said Dr Shahin.
"As well as the Shannons Nationals we will also have the Supercars Championship round in August (24-26), which is fantastic for motor sport in South Australia and the Murraylands region."
Historically, the first round of Shannons Nationals had been held at Sandown in early April, which has clashed with the Virgin Australia Supercars Championship event at Symmons Plains for the past two years.
The Bend has targeted a total of up to five major events for its first year of operation, and will open with a 24-hour cycling event on January 13-14.
The rest of the Shannons Nationals calendar is yet to be announced.