Kubica denies driving one-handed after F1 test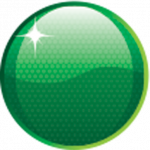 Robert Kubica has denied speculation that he is driving one-handed and believes he is physically fitter than during his last Formula 1 campaign in 2010.
Kubica is close to securing an F1 comeback with Williams, nearly seven years after a rally crash which almost took his life.
The Pole drove a 2017 Williams on Day 1 of the Pirelli tyre test in Abu Dhabi overnight, racking up 100 laps on a variety of tyre compounds.
Kubica will return to the car on Wednesday (local time) for a couple more hours of running, when he is set to focus more on performance runs.
There have been some concerns about his fitness, particularly regarding the use of his right arm, but Kubica moved to dispel those fears.
"There is someone saying I'm driving one-handed. I'm not driving one-handed," he said.
"I think it's impossible to drive a Formula 1 car with one hand.
"But I have some limitations so in some way my body used some compensations, which is not wrong.
"We are human beings and our brains are used to help our bodies overcome disabilities. This is normal daily life.
"This is something I think I'm on top of."
The 32-year-old has undergone an intensive training regime this season in a bid to make sure he is in shape to cope with the increased physical demands of the new generation of F1 cars.
"Physically I think I have done great work in the last six months," he said.
"It hasn't been easy, it was not like I have been lying in my bed.
"Probably I'm in physically in my best shape, by far a better shape than I was when I was racing in 2010.
"So motivation is there and the body is reacting in a good way.
"Of course I'm starting nearly from scratch because Formula 1 has changed so much in the last seven years that it's like nearly starting from zero.
"But my experience which I gained in the years I was racing in Formula 1 helped me to get on top of the learning process quicker than it used to be in the past."
Kubica faces competition from Sergey Sirotkin, Daniil Kvyat and Paul di Resta for the second Williams seat but is the favourite to get the green light as Felipe Massa's replacement.
The team has made clear that the test is designed to get a definitive answer on whether he is ready to make a full F1 return in 2018.
Williams is expected to discuss drivers next week and hopes to be able to make an announcement before Christmas.