Honda: STR a 'more equal' partner than McLaren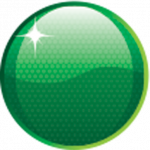 Honda predicts that its relationship with Scuderia Toro Rosso will be more equal than that which it has had with McLaren.
McLaren and Honda are parting ways after three frustrating seasons, with McLaren becoming a Renault customer and Honda to be STR's factory partner for the next three years.
"We've been the ones making the majority of requests (of STR) so far," said Honda F1 project leader Yusuke Hasegawa in an interview on the Japanese manufacturer's official website.
"But it's fair to say this will be a more equal partnership than it was with McLaren in terms of leadership. And that's not just because of the size of the team.
"Obviously Honda as a company is huge but we had little recent F1 experience – so from that point of view McLaren was still leading us.
"That won't be the same with Toro Rosso."
Hasegawa said Honda "needed the change" and is excited about the prospect of an opportunity to evaluate the performance of its engine in a different car.
"From a technical point of view it's good for us to know more about other things, like new cooling situations or how the top speed of a different car design is affected by drag," he said.
"It is very important to understand what the standard is.
"We are working quickly to swap teams. We have to prepare things before February, so it will be a very busy winter.
"The installation is the biggest job for us, to get the engine to fit to the chassis.
"We need to make many modifications, which is a big job, especially in this limited amount of time.
"Honda and Toro Rosso – from both sides – are doing a very good job.
"Development is ongoing on the power unit. It will remain the same power unit concept from this year, so we are able to use the current one as the starting point.
"We only know things as the McLaren-Honda way, but this will be another opportunity to expand our understanding and experience of a different way of working."
Though Honda is moving to a smaller team in STR, Hasegawa does not expect the pressure on his group to ease.
"People tell me we'll have much less pressure at Toro Rosso but I don't think that's true," he said.
"In my mind we simply need to prepare the best engine and nothing is going to slow that down."