Hamilton hails hypersoft as Pirelli's best tyre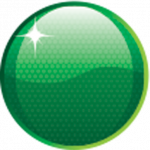 Lewis Hamilton has declared the new hypersoft compound he tested in Abu Dhabi as Pirelli's best since it returned as Formula 1's tyre supplier.
Pirelli announced a seven-compound range of dry tyres for 2018 during the Abu Dhabi Grand Prix weekend.
The Italian company, which became the control tyre supplier in 2011, has made its existing set of tyres "one step softer", with the addition of superhard and hypersoft to the line-up making for a greater variation from hardest to softest compound.
Hamilton was among the drivers to try out Pirelli's 2018 range on the first day of the post-Abu Dhabi Grand Prix test.
He said the rest of the compounds on offer were "still a bit too hard", but was full of praise for the new hypersoft.
"We've got a good early understanding of these 2018 Pirelli tyres," said Hamilton.
"On early impression, the new hypersoft is the best tyre that Pirelli have produced since returning to F1.
"I found that the other compounds are still a bit too hard for my liking but we're moving in the right direction."
Hamilton logged 123 laps of the Yas Marina circuit on Tuesday and said he and Mercedes "collected lots of data and feedback to ensure we head in the right direction over the winter".
He finished the day third-fastest, just under eight tenths down on Ferrari's Kimi Raikkonen, who set the best time of the day on the hyper-soft.
The Finn admitted he did not feel "a big difference" using the 2018 range of tyres.
"I don't think there's a big difference, it's a small difference," Raikkonen said.
Quizzed specifically about the ultra-soft and hyper-soft compounds, he added: "It (the feeling) was good, obviously they have good grip around here, and it was for sure a faster tyre."