Filippi: 'Crazy' IndyCar tracks will help in Formula E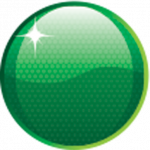 Luca Filippi says that his experience on "crazy" IndyCar street circuits will be of benefit to him in his rookie Formula E season.
Filippi, who slots into the NIO seat vacated when Nelson Piquet Jr moved to Jaguar, has likened aspects of IndyCar to Formula E.
That includes the circuits in particular, which the 2011 GP2 runner-up raced on from 2013 to 2016.
Filippi reasons that the speed of an IndyCar on one of the American series' street circuits is proportionate to that of a Formula E car on the electric series' tracks.
"The Formula E car has some similarities to IndyCar because it is heavier than some other formulas and the driving style is not too different," he told Autosport.
"Some of the street courses in IndyCar can be a little crazy.
"If you make a correlation between the speed of IndyCar and the circuit, it could be kind of similar to the Formula E speed and circuit.
"From this point of view it could be a good experience."
Filippi's full-season contract with NIO has ended several years of bit-part campaigns for the Italian.
He believes his opportunity is good for his "faith" in motorsport and will finally let him focus on driving rather than having to think about his next race seat.
"It has been like a rollercoaster because I had a very good GP2 season many years ago and then I had a Honda contract for Formula 1 before they retired, and that meant I had a bit of a difficult time," he said.
"But then I had an opportunity with Ed Carpenter Racing to do all the street and courses (in IndyCar), which was great because even if it wasn't for the full program it was a still a defined program with a good team.
"This opportunity (in Formula E) came at a point in my career when I have a lot of experience and I've driven in many different series, it was just perfect timing.
"When you get a good program and finally feel okay and that this is rewarding, it means I can look forward and start working methodically with the team.
"NIO are a very experienced group and many of these guys have incredible experience in motorsport.
"We are all looking forward to the season and everything else that's coming with the new car in 2018/19 as well."
The new season begins this weekend (December 2-3) with a double-header in Hong Kong.