Mercedes cautious despite strong finish to 2017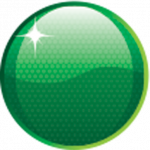 Mercedes boss Toto Wolff believes that his team's strong finish to the season is not particularly significant in the context of the 2018 title race.
The Silver Arrows scored a dominant one-two in the season-ending Abu Dhabi Grand Prix while the other podium finisher in Ferrari's Sebastian Vettel came home nearly 20 seconds behind winner Valtteri Bottas.
However, Wolff claims that the dead rubber nature of the race makes identifying any form lines for next year difficult.
"I'm obviously very pleased with the Abu Dhabi result, but you have to be very careful in interpreting the pace here," he cautioned.
"This has been the start of the 2018 season, and I am not sure we have seen everything on the cars that will be on the cars next year.
"I just don't feel like we should be tapping ourselves on the shoulder about how great we were in the last races.
"I would rather stay sceptical and diligent in leaving no stone unturned, and optimising the deficits of the car.
"But at the end of the day it was the quickest car, it was a capricious diva. And we'd like to keep the diva but get rid of her capricious character."
While Ferrari and Red Bull ended the season quite evenly matched in pace terms, Wolff thinks it too difficult to predict which one of them will emerge as Mercedes' main threat in 2018.
"You need to be careful," he said. "When we stuck our heads together in January, between the clever guys in the team, we didn't expect Ferrari on the radar. And from the get go, they had a very quick car. So we mustn't discount anybody.
"Today, as it looks, it's Ferrari and Red Bull. But I'm curious to see where McLaren and Renault are going to come out, as the teams that have the resources.
"I wouldn't want to write anybody else off. The rules stay the same so it could be a very competitive season."