Hamilton, Vettel criticise F1 logo change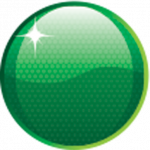 Lewis Hamilton has questioned the decision to change Formula 1's logo while Sebastian Vettel criticised the new design altogether.
The new logo was revealed after the podium at the season-ending Abu Dhabi Grand Prix.
F1 management claimed that the outgoing, 23-year-old version is not suitable for digital platforms or merchandise.
However, the new logo has met with disapproval from fans and Hamilton noted that the now 'old' version is iconic.
"I think the one that we already had was an iconic logo," observed Hamilton.
"Just imagine Ferrari changing their logo, or Mercedes changing their logo.
"I don't think the new one is as iconic but maybe it will grow on us."
Ferrari's Vettel added, "I liked the old one better."
Red Bull team principal Christian Horner said he understands Liberty Media's desire to be associated with a new image, and believes that the success of the new logo will be judged by F1's finances.
"Does it talk to me? If it generates more cash it is talking very nicely," said Horner.
"Obviously it is a new management and they are going through a rebrand.
"You can understand the new owners wanting to have a fresh new image and a logo epitomises an image at the end of the day."
Explaining the change, F1 commercial chief Sean Bratches said, "You cannot stitch the old logo chevron to the right.
"A number of brands, particularly in this day and age, are trying to simplify their marks to enter the digital space.
"Look at Starbucks, or Coca-Cola which has taken the condensation off their logo to enter digital.
"We felt we had to go a little bit further and really retool to position us on a going forward basis."