APC to feature stand-alone six-hour finale in 2018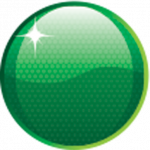 Australian Production Cars has released its 2018 calendar, which will end with a stand-alone six-hour race at Phillip Island.
The series will consist of five rounds next year, of which the first four will be held on the Shannons Nationals program and the latter as an APC-run meeting.
Each round will feature a different race format, starting with a quartet of one-hour races at Sandown in mid-May.
The move has been designed to alleviate cost pressures for competitors shortly after the Bathurst 6 Hour by eliminating fuel stops and allowing single-driver entries.
Round 2 at Queensland Raceway will again feature twin 300km races including the Fight in the Night.
In Winton, Round 3 will be contested over two two-hour races, while the following round at Sydney Motorsport Park will again be run as a single four-hour encounter.
The series ends with the Phillip Island Six Hour in early-November, with APC organisers hoping to sign up a number of national-level categories as supports.
It will also serve as a warm-up for the following year's Bathurst 6 Hour production car race.
"I am so very excited to announce our 2018 calendar today, including details of our Grand Final which, for the first time, will be a standalone APC event run by us at none other than the amazing Phillip Island Grand Prix Circuit," exclaimed APC Category Manager Iain Sherrin.
"To host our first ever, standalone, APC event at Phillip Island will be no small order, but it is something we are very much looking forward to.
"It will allow us to create a real APC Grand Final that will be fantastic for competitors and spectators alike, and we are already very close to signing a number of other national categories onto the event which is very exciting.
"While ensuring different formats and introducing this Grand Final standalone concept for 2018, we are also focusing very hard on costs for our competitors.
"Across the year we will be working on a number of ways to reduce costs, such as optional Friday practice days run by race tracks, and lower entry fees."
Australian Production Cars 2018 Calendar
| | | | |
| --- | --- | --- | --- |
| 1 | May 11-13 | Sandown | 4 x 1 Hour |
| 2 | Jul 27-29 | Queensland Raceway | 2 x 300km |
| 3 | Aug 31-Sep 2 | Winton | 2 x 2 Hour |
| 4 | Sep 21-23 | Sydney Motorsport Park | 1 x 4 Hour |
| 5 | Nov 2-4 | Phillip Island | 1 x 6 Hour |