Ricciardo to hold contract talks in next two weeks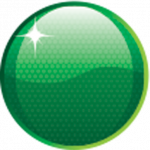 Daniel Ricciardo is set to hold talks with Red Bull Racing over his future at the team within the next fortnight.
Ricciardo is off-contract at the end of 2018 but wants to use the start of the new season to get a gauge on where each team sits in the pecking order.
RBR has already re-signed Max Verstappen until the end of 2020 and is happy to wait until early 2018 for Ricciardo's decision.
"I'm sure there will be a few discussions in the next week or two, especially with the team," revealed Ricciardo.
"But once I get home and over Christmas, I want to switch off from racing.
"I would like to know something earlier, but I don't need to do it in the winter.
"I highly doubt I'll be signing any dotted lines over the next month unless I get… no probably not even… I was going to say unless I get a ridiculous offer but probably not even that.
"It's not about the offer, it's about who is going to have the best car for then 2019. It's worth me seeing how the start of the year goes.
"I don't want to be too clever and hope I have every option possible. I think I've got enough time on my side to sit it out a bit."
Ricciardo added he was keen not to rush his thinking and make the wrong call because he is aware the next contract he will sign will cover his peak years in F1.
"It's a reason why I'm afraid to rush the decision," said the 28-year-old.
"Whatever I sign, it's unlikely going to be a one-year (contract), it's likely to be a multiple-year deal I'm assuming.
"The peak years of my career are probably the next deal I'll sign so I want to make sure I maximise that with my driving ability.
"It's why I'm going to take my time."
The West Australian was unperturbed by losing fourth position in the Formula 1 world championship in Abu Dhabi given that the man who overtook him, Kimi Raikkonen, was driving a Ferrari.
Ricciardo came into the season finale leading Raikkonen, and was doing so in the same before he suffered a hydraulic failure.
"If I'm brutally honest, with that car he should have been a long way in front in the championship," he told NBC.
"So, yeah, I don't think it's a big deal."
Ricciardo said his fifth retirement of the season due to mechanical failure was only more painful due to the gap before the 2018 season opener in Australia.
"This one hurts actually, probably more than the others," he added.
"Obviously I was gutted in Austin, but we had another chance in a week's time, but I don't have another chance until March now.
"It's just reliability, nothing I could have done to prevent it.
"Pretty bitter way to end the season to be honest.
"Sure, we had some highs but we finished in a bit of a trench."