SVG 'not sorry' over Reynolds clash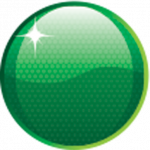 Shane van Gisbergen believes there is no point apologising following a clash with David Reynolds in Race 25 at the Coates Hire Newcastle 500.
The pair were battling over second spot in the late stages of Saturday's race when they made contact at Turn 8.
Van Gisbergen showed the nose up the inside having been tucked up behind the Erebus Holden, pushing Reynolds wide and dropping him to sixth.
"There's no point saying sorry because you've got to race hard and do a better job today," said van Gisbergen.
"It ruined their race but whatever, he left a gap and hesitated the lap before so I thought I'll do it again and he just turned straight across."
For his role in the incident, van Gisbergen received a 15-second time penalty, relegating him to 16th and the last runner on the lead lap.
"It could've been better on both our parts – not sorry about it, it'll probably happen again today," he added.
"I'll try harder and do a better job and make it cleaner. Not too sure, It's alright, we need a better car."