Ten car crash mars opening Toyota 86 race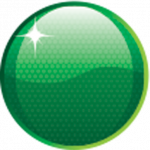 A multi-car crash marred the final lap of the opening Toyota 86 Racing Series race at the Coates Hire Newcastle 500.
The incident occurred at Turn 9 on the Newcastle street cirucit as Liam McAdam and Zach Loscialpo came together whlie battling for seventh.
It left McAdam facing the wrong way around a blind corner, before a number of other drivers became involved while trying to take evasive action.
The crash left the circuit blocked, with ten cars ultimately involved.
Loscialpo limped to the front straight with heavy damage with a fire in the engine bay.
The race was won by Cameron Hill, who'd dominated the event despite a safety car on Lap 5 when Ben Grice and John Iafolla crashed on the exit of Turn 1.
Race 2 of the Toyota 86 Racing Series weekend is scheduled for 1400 AEDT.