Sauber delays 2018 driver announcement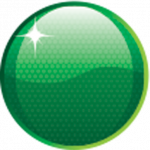 Sauber has delayed the announcement of its 2018 Formula 1 driver pairing until at least next week.
Team boss Fred Vasseur had stated the team would announce its drivers for next season at this weekend's Abu Dhabi Grand Prix, but has now claimed that statement was "too optimistic".
He added: "It is just a question of days. I don't think it will happen over the weekend, but probably much more likely next week."
The key choice is understood to be whether Marcus Ericsson or Antonio Giovinazzi will take the second seat alongside Formula 2 champion Charles Leclerc.
Ericsson and Leclerc will take part in next week's Abu Dhabi Pirelli test for Sauber.
Vasseur said that while the driver line-up was the most interesting element for outsiders, it was just one part of wider talks for Sauber.
"I can understand that it is a key point for you [the media], and probably more for the drivers," he said.
"But it is not a key point for the team and alongside driver choice, we have other topics to discuss.
"There is a driver position in FP1 and so on. So it will probably take a bit longer than expected."
Sauber's closer ties with Ferrari have fuelled rumours of the team's engines being rebranded as Alfa Romeos.
Vasseur said such talk was premature for 2018, and that the current talks had not involved an Alfa plan being fast-tracked.
"It could be a part of the discussion but so far it is not a topic," he said.
Pushed on whether it was an option for the longer term, Vasseur said: "I am very open…"
Current Haas reserve Giovinazzi said he can only wait for news from Sauber and Ferrari.
"Like you I'm waiting as well," he said when asked about his 2018 situation by Autosport.
"Things are happening with Ferrari and Sauber. I don't know yet, I hope to know as soon as possible."
He said he was unconcerned about fellow Ferrari protege Leclerc having greater profile at the moment following his F2 title.
"Last year when I was in GP2 my name was in the paddock because I did a fantastic year," said Giovinazzi. "I'm not surprised because I know this world.
"Charles did a good job, he won the title, so of course now in the paddock Charles is the big name.
"Last year it was my name, this year it's Charles, maybe next year it can be my name."
Giovinazzi added that he had not yet looked at alternatives for 2018, such as a non-F1 racing programme, if he did not get the Sauber seat.
"The first thing is to be connected with Ferrari, to work with them, and then we'll see," he said.